Beauty blog name generator can be a convenient tool if you're looking for some beauty blog name ideas. But firstly, I congratulate you if you've decided to run a beauty blog of your own. I understand how naming a blog is important, either it's a fashion blog, a mommy blog or even a beauty blog. The name of any blog has a huge impact on your blog's growth.
But if you're confused about the name, it's time to ease yourself! Beauty Blog Name Generator is the tool to make yourself feel at ease about deciding the name for your beauty blog. Only a few clicks & it'll itself generate it for you.
Makeup & Beauty Blog Name Generator:
Beauty Blog Names :
Click on the names you like the best.
Favorite Names:
Copy your names before you leave.
Things to consider when naming your beauty blog
It's a conundrum to decide a perfect name for makeup bloggers when starting a beauty blog. But it can be easy with some expert opinions. Here are some tips to name your beauty blog:
Here's how you can come up with a good beauty blog names ideas:
Easy to Vocalize:

Fashion is an easy-to-get thing. So there's no need to think about some 'flabbergasting' beauty blog name ideas. You can keep it very simple so that it leaves a mark on ladies' hearts once they visit your shop. Don't make anyone be 'statue' to stare at your shop name & think "what kind of name on earth it is"? Just make it lip so easy as beauty itself is!

It Should sound like a Beauty blog name:

How about naming a fast food shop like Lipstick Burgers? Wrong! Your beauty blog name should reflect the beauty in it. It should possess the feeling so that when it slips out of the tongue, or when the eyes linger on it, your beauty blog name should give a fashionable feeling. Irrelevant names cut 50% of the attention of the customers. Make sure yours is not one of them!

Keep it Short and Catchy:

Your makeup blog name isn't a salesman who is ought to educate a customer about all of your services & products. Its purpose is only to reflect your business, not presenting the whole manifesto!

Keep it Short and Catchy:

Your makeup blog name isn't a salesman who is ought to educate a customer about all of your services & products. Its purpose is only to reflect your business, not presenting the whole manifesto!

So, try to keep it short & use catchy words. Don't drag it so long it doesn't even fit on a billboard! Beauty is about making someone fall in love with just a smile or a winking eye. Your beauty blog name should do the same job – making someone fall for you!

Put the ABC in Correct Form:

Don't be confused. We just mean lookout for spelling for your beauty blog name idea. Confusing words are ought to make a customer look away at first glance. Just use the simple spellings that compel a customer to read it again & again.
Creative Beauty Blog Name Ideas for 2020:
Here is the list of top beauty blog name ideas generated via Beauty Blog Name Generator for the year 2020 which would be enough inspiration for you get started with naming your blog.
You gotta glamour
Mascara lightup
9 salon secrets
My beauty Style
Smooth musings
Pamper you
Organic Touch-ups
Mysterious sensations
D cosmetic lover
Totally of us luv d mirror
Beauty Mirror
Lavenders Love
Gorgeous faces
Exotic beauty
Salon treasures
Gorgeous You
Curly woman
Pretty little stuff
Glamourholic Mom
Wonder land beauties
Pinkmom
WowBeauty
Makeupmistresses
The glamsoul
Beautyondistress
You gotta beauty!
Mascara flame-up
9 Beauty Secrets
Glossy Musings
Pamper Yourself
Organic Touch-ups
Obscure salonblog
Glimmer gloss
Rock you fabulous
Obsessed beauty
My beauty Sing
Kiss also makeup
Twice Gloss
Chic sassy
The Charis retreats
Glamour and the scientist
Tiny box of Beauty
Indie prep girls
Peace passion
Diy beauty blogger
Beautifulicious
Like That
A testy glamour
Pretty news
Kara Spree
Beauty Attack
Sheer beauty
Beauty bling
Your glamour fix mag
Go beauty bunny
damn Beauty
Fancy Sprays
Glitter Life
Twice Blessed
Beauty Rocks
Your Korner
Modern Gloss
Max Make
About Beauty Town
BeeTeeful
Beauty Wallet
Master Stories
Pink pure
Sparkle Spree
More Girly
Closet Sky
Modern Wings
Beauty cuts
Beautyenzo
Zoe Zoe
Beauty dam
Beauty Bomb
blushing bloom
Shine of grace
Genuine shine
Beauty digs
Beauty Brigade
Wonder Beauty
Blissful beauty
Day dreaming glamour
Natural-beauty
Citizens of glamour
Politics of cute
Cute Curry
LIttle Things
thing of beauty
Myself Beauty
Beauty Curls
Beauty Kiss
Bangs and Fringes
You got d designer
My Haute Couture
Expert Musings
Classiest Clothing
The Wow factor
Style D
Dress wid Me
Elegant buzzword
Designer Merge
Many Loves
1Chrismatic
Enjoy Beauty
NeuBelle
The Glam Life
All About Beauty
Suburban Style
Nail Obsession
Fashion Coma
Natural Salsa
Makeup theJourney
Modest Beauty
Fancy Francy
Kiss Your Makeup
Beauty in Distress
Modern pink Beauty
Pretty Fix
Beauty Lane
Style Coma
Ping Parade
Popular & Creative Beauty Blog Names:
Naming a business is an art, and art needs inspiration. So here some of the best beauty blogs with cool names to inspire you: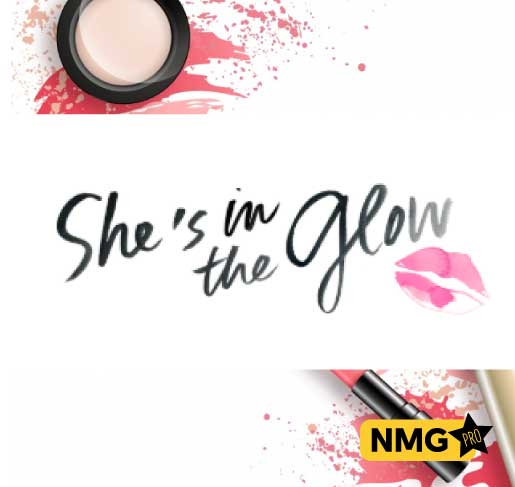 What better name can you think of than 'She's in the glow' to catch the eye of every makeup enthusiast around. Although this beauty blog name is not short, but it still sounds really cool and attractive.
A brilliant name for any beauty blog indeed. The Beauty Department is 'nailing' not only with their name, but also the slogan. They've made sure to keep them cool in their beauty blog name to catch the eye of the young audience.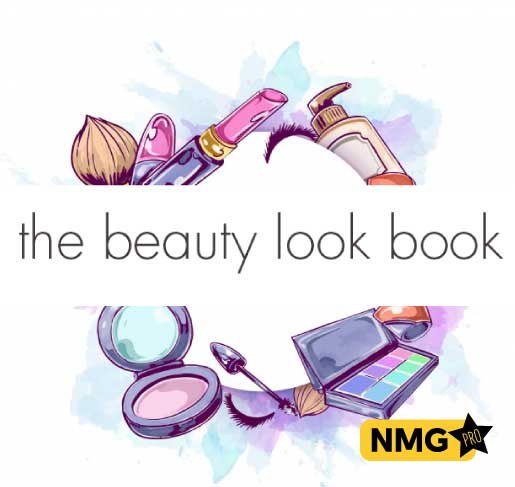 Where else to look for beauty products, reviews and makeup tutorials than the 'the beauty look book'. This makeup blog name idea has done miracles for this beauty blog.
How to Use Beauty Blog Name Generator?
Beauty blog name generator can help you generate some good beauty blog names with the ease of a click. Here's how it works.

The builders of beauty blog name generators have multiple combinations for beauty blog names collected from all the famous & eye-catching names around the world. With just a single click, you can generate as many you want.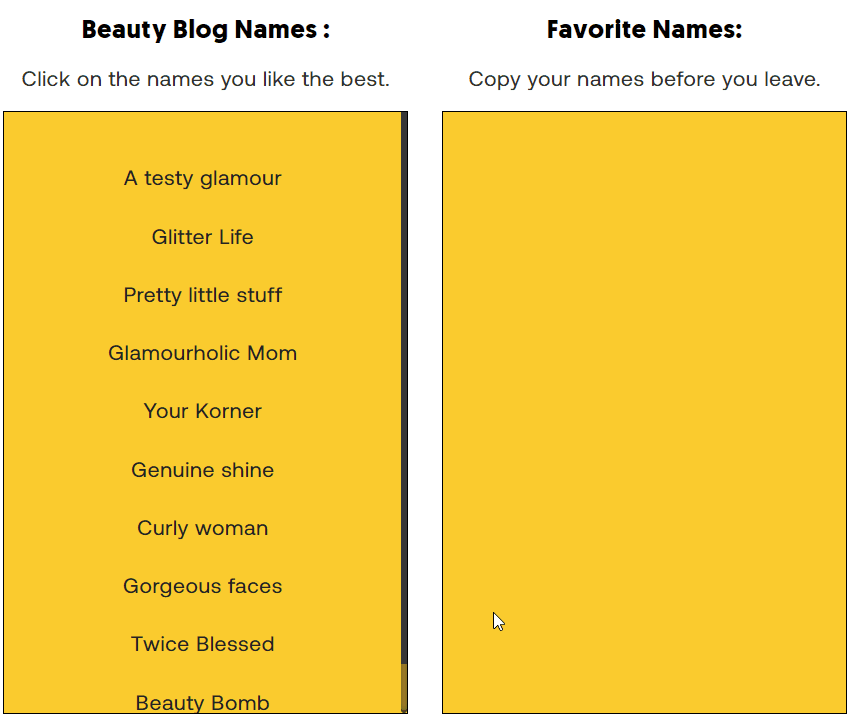 You can generate as many names as you want & make a separate list of the names you like the most. And guess what? This whole process takes less than 2 minutes.
Your blog needs a beautiful name so, don't waste your time thinking more about it when Beauty Blog Name Generator is here! Go on & start generating creativity! Leave a comment below with your favorite beauty blog names and I'll add them in the list.